Year 10 Work Experience 2019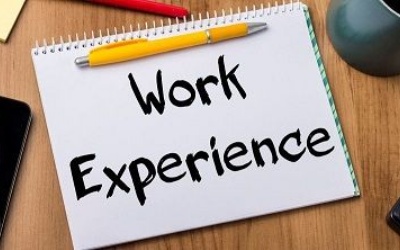 Monday 13 to Friday 17 May 2019
Year 10 Work Experience 2019 was a great success, with some wonderful feedback from employers and students talking about how much they enjoyed their placements and learnt from the week.
Students remaining in school were given a range of careers related talks and practical sessions, which informed them about a range of professions and how to achieve their goals. Included were:
A Dragon's Den session delivered by Price Waterhouse Coopers (PWC). A challenge to test their teamwork and other employability skills by delivering a presentation about their business idea to judges.
A presentation from Sue Myers, Client Relationship Director at Inchcape, who gave important careers advice and focused on inspiring students to consider opportunities in the automotive sector and encouraging all students to aim high.
CV Workshops from IGD, a local research and training charity.
RAF talk about all the careers offered in the Air Force and facts and figures.
Design Workshop with professionals from Computacentre.
Student Life Talk by Laura from the University of Hertfordshire.
A visit to Imagination Technologies for World Facilities Management Day.
The Water Supply Challenge with Morrisonus, where students were challenged to design a water supply network which moved water from the source to six different locations.
A talk from Salina Leelananda, a Data Analyst at Bright Talk, and Chris Fry, from the Bank of England, focusing on their own experiences, how to achieve your best and jobs in IT and Finance.
Barclays Lifeskills. A session with Tina Mistry from Barclays, who spoke to students about preparation for the workplace, the skills required and the techniques for getting a job.