Year 11 Prom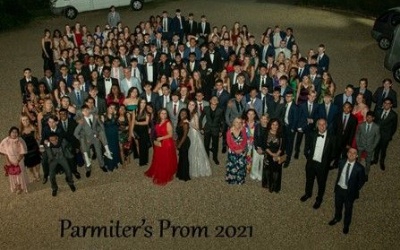 Over 150 students, who left Year 11 in July, gathered at Hunton Park Hotel on Wednesday 1 September to finally celebrate the end of their time together as a year group. It was great to see so many smiling faces, with students catching up after a long summer apart.
The Headmaster reminded students of just how proud they should be of their achievements and asserted that 'once a Parmiterian, always a Parmiterian', before handing back to the DJ, whose playlist filled the dance floor for much of the evening.
Parents will have received an e-mail inviting them to view photographs from the event – though we hope they won't be too disappointed if their child was among the few who managed to evade the photographers throughout the evening!